News
Summer…A Great Time To Look for a Job in New Orleans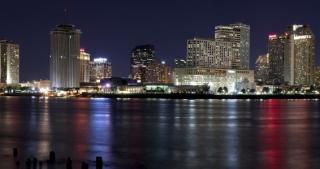 If you are waiting for the festival and partying season to end to start looking for a job in New Orleans, don't hold your breath… At any given time of year, we have festivals and celebrations for every imaginable reason. After the annual early season Mardi Gras mega-events in New Orleans, the French Quarter Festival and Jazz Festival complete the Spring. After that, get ready for the New Orleans Wine & Food Experience, the Greek Festival, Tales of the Cocktail, the Essence Festival, and the Satchmo Summer Fest. White Linen Night ties up the summer.

Nationwide, summer has always been a good job hunting season. Professionals often change jobs in the summer and settle in to new positions in time to get their kids into new schools and communities. At Strategic Resumes & Career Coaching, our business is seasonal, and summer is perennially one our busiest times of the year.

However, keep in mind that summer is vacation time and scheduling interviews with companies of interest can be problematic. It can take longer during the summer for search committees or interview panels to coordinate their individual vacation schedules to arrange for interviews.

One New York-based professional arrived in New Orleans in the heat of the summer to attend the Essence Festival in July. During the festivities, he happened to meet some influential people in his field. He called our office to quickly reinvent his resume, and after circulating it to his new acquaintances during the Festival, he landed a great new executive position within a multi-unit hospital system.

The main question is how to look for work in New Orleans. As you may know, New Orleans is a very sociable city, and you can use that factor to your advantage. As you are out celebrating and partying, take the time to ask people where they work, what they do, and show an interest in their fields.

Invite them to meet for lunch (food is always a good intro here), and if you have a bit of spare time, offer to help them with their projects or events. Try not to inquire too closely about a job until you have gained their trust and demonstrated your abilities. By all means, don't look desperate!

Here are a few factors that make a New Orleans summer job search a good bet:
The Big Easy's soaring temperatures and challenging humidity tend to keep many tourists and visitors away from New Orleans in the heat of the summer, so it is easier to stand out with locals.

Interviewers are more relaxed when everything slows down as temperatures & humidity rise. In some industries, like accounting, winter and spring are the busiest, so summer is when they may hire and train new staff.

There are more contract-to-hire positions in the summer, as companies recruit temps to fill in for staff on vacation and sabbaticals. Those who shine in temp positions are often hired.

Longer daylight hours, lax schedules, unofficial long weekends, and company gatherings for July 4th and Memorial Day before the faster pace of Fall returns, all add up to premium networking opportunities.

Our clients are distinguished by the knowledge that preparation and confidence are the keys to success, and they rely on Strategic Resumes & Career Coaching to give them an edge.


Grant Cooper received the Career Directors International President's Award (CDI National Conference, Orlando, FL)
Grant Cooper specializes in Reinventing Resumes, Upgrading LinkedIn Profiles, and Career Coaching for Success. Strategic Resumes & Career Coaching has assisted the U.S. Air Force, Kinko's, the Louisiana Dept. of Labor, the NFL, the NBA, as well as universities, regional banks, hospitals, celebrities, nonprofits, government agencies, entrepreneurs, and corporations. Our clients land competitive positions at Fortune 500 firms and attract the best offers. Contact: grant@resupro.com or call 504-891-7222 (leave a message for quick return call from Lela Neff, Client Director).