The Choices You Make Can Change Your Life
The Best Investment...Your Future.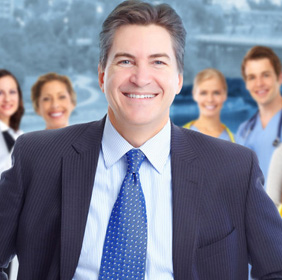 Strategic Résumés provides a portfolio of options for today's professionals that propels our clients from mediocrity to achieving their most optimistic career and business goals.
Millions of Americans are searching for jobs, promotions, or opportunities at any given time. In order to maintain a competitive edge, the most successful jobseekers enlist the assistance of a professional résumé writing, coaching, or career services firm. For those who believe that only the best will do, Strategic Résumés offers a full complement of products that are highly competitive on a national, regional, and local scale.
So, Why Choose Strategic? Try one of our most popular selections to find out:
Certified Resume Writers
Strategic Resumes uses only 100% "in-house" U.S. certified resume writers with successful experience and never uses writers from overseas... Other firms don't state if they use uncertified, inexperienced, poorly trained, home-based, or "outsourced" writers from overseas who don't fully understand U.S. hiring preferences.
Risk-Free Shopping
Strategic Resumes commits to insuring that you are 100% satisfied with your resume. Our writers will implement your suggestions for revisions & tweaks until you approve your final document.
Turnaround Time
Strategic Resumes never, ever adds rush charges for your rush order requests... Most other firms require rush charges or do not even offer rush service at all.
Best Practices
Strategic Resumes is a member of several professional career and resume associations. We attend conferences throughout the United States to keep up-to-date on the industry's best practices.
Published Writers
Strategic Resumes writers produce career-related resume articles accepted for publications in journals... Most other firms use unpublished writers or don't state if writers are published.
Recommended
Grant Cooper, Strategic Resumes founder and president, has been recommended by national publications... Most other firm leaders and writers are not recommended by national publications.
Length of Service
Strategic Resumes founder has been in the professional resume creation business successfully since 1994... Most other firms have only been in business less than 5 years.
Your Input Accepted
Strategic Resumes can work from scratch by telephone interview or work from your old resume + your email comments and notes... Most other firms want you to fully complete their long, complicated written forms.
Customer Service
Strategic Resumes answers phones with a writer 7 days per week (go ahead & call or email us now)... Most other firms do not answer their phones or emails at all on evenings and weekends.